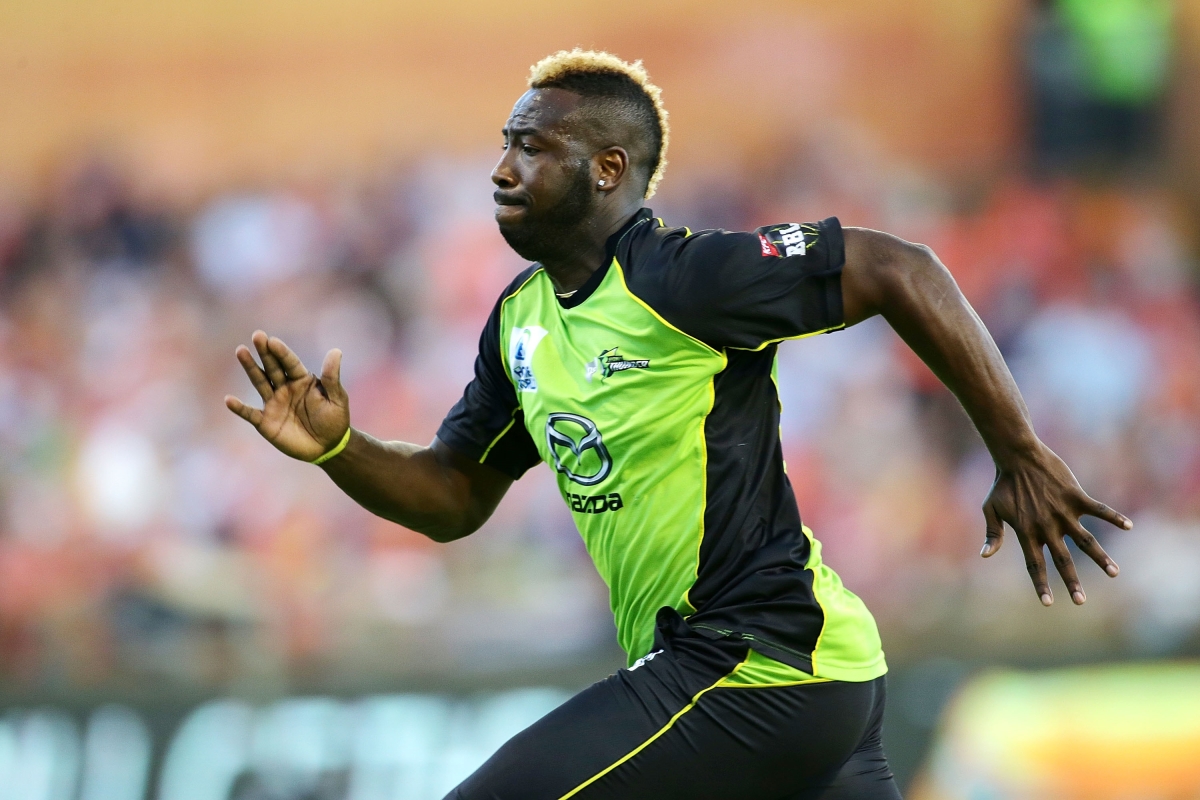 24 Apr

Andre's ascent is accelerating

The latest T20 Player Index standings have been released with Dwayne Bravo, KL Rahul and Andre Russell some of the big movers…

Dwayne Bravo climbs from 12th to 3rd in the latest standings. The West Indian has scored 104 runs at 104.00 (three not outs) for Chennai Super Kings – who have won four out of their five matches – in this year's Indian Premier League

Those runs have come at a strike rate of 200.00 while Bravo has also taken four wickets, including 2 for 16 as CSK defeated Rajasthan Royals by 64 runs at Pune last week.

Andre Russell's ascent is accelerating; he is up from 89th to 20th in the latest standings. The allrounder has scored 163 runs for Kolkata Knight Riders at an average of 40.75 and sky-high strike rate of 229.57 (the best in this year's IPL).

KL Rahul is another major mover, rising from 109th to 33rd. The India batsman has scored 236 runs in six matches for Kings XI at a strike rate of 180.15, way above his IPL career average of 135.73.

Rahul's Kings XI team-mate Mujeeb Zadran is the highest new entry into the top 500 (up 503 places from 768th to 265th). The 17-year-old Afghanistan spinner has taken six wickets with an economy rate of 6.91 – 7th-best as it stands in this year's tournament. Mujeeb has recorded 50 dot balls, Trent Boult (51) is the only bowler to have played in six matches and bowled more.

South Africa's Chris Morris drops out of the top 10, from 5th to 26th. The big-hitting allrounder has produced 46 runs in four innings and three wickets, going for 10.21 an over for Delhi.

With 54 runs at 18 for Mumbai, Kieron Pollard's numbers are well down on his IPL career averages. The man from Trinidad falls from 4th to 15th in the standings.

Delhi skipper Gautam Gambhir falls from 90th to 234th, having scored 85 runs at 17 in IPL 2018.

England watch

David Willey moves up three places to 5th. Chris Jordan breaks into the top 50, up 18 places to 36th. Jason Roy, who smashed an unbeaten 91 from 53 deliveries on his Daredevils debut, is up 16 places to 52nd, while Ben Stokes drops from 26th to 48th.

Top 500 Standings

To see the Top 500 in full, please click here.