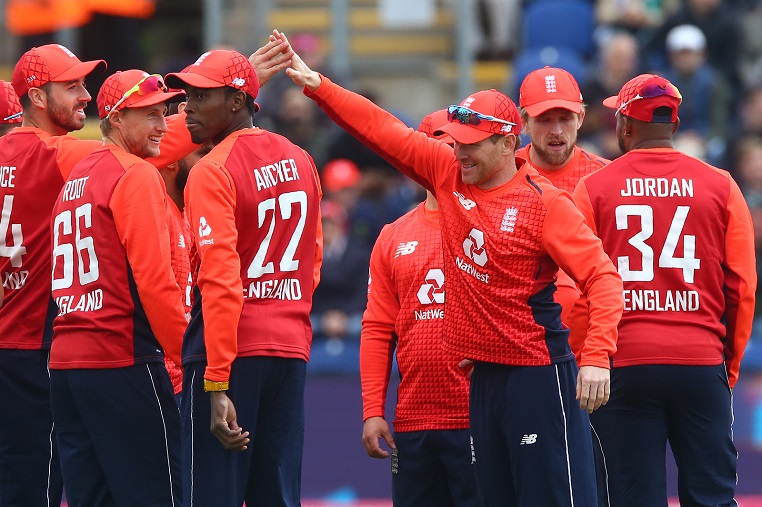 05 Jul

T20 Index Expands to 1000 

The T20 Player Index remains the most comprehensive rankings system in cricket after the standings were expanded to include the top 1,000 players in the format.

Twenty-seven countries are now represented with Namibia, Oman, Kuwait, Qatar, Bermuda, Maldives, Hong Kong, Bahrain, Saudi Arabia and Samoa the new additions.

The table is updated on a regular basis, providing a close running commentary alongside the domestic and international 20-over calendar.

England (213) are the most dominant nation in the list with over a fifth of the entrants, ahead of Australia (123) and South Africa (118).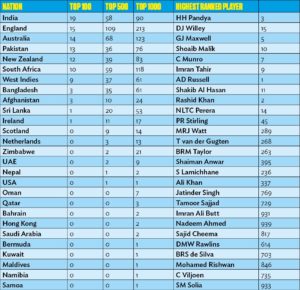 India are next with 90 but they have the most players in the top 100 with 19, including No.3 Hardik Pandya.
Andre Russell is the No.1 in the list after enjoying a stunning Indian Premier League campaign for the Kolkata Knight Riders.
Five countries are represented by just a single player, highlighting the extensiveness of the standings.
Created by FICA (The Federation of International Cricketers' Association) and The Cricketer Publishing Limited, the standings include data from over 300,000 balls which helps form the most sophisticated rankings system in the sport.
Following the climax of the 50-over World Cup, the next competitions which will influence the standings are the T20 Blast in England and Wales and the Global T20 Canada which both start in July.
To see the men's Index rankings please click here.