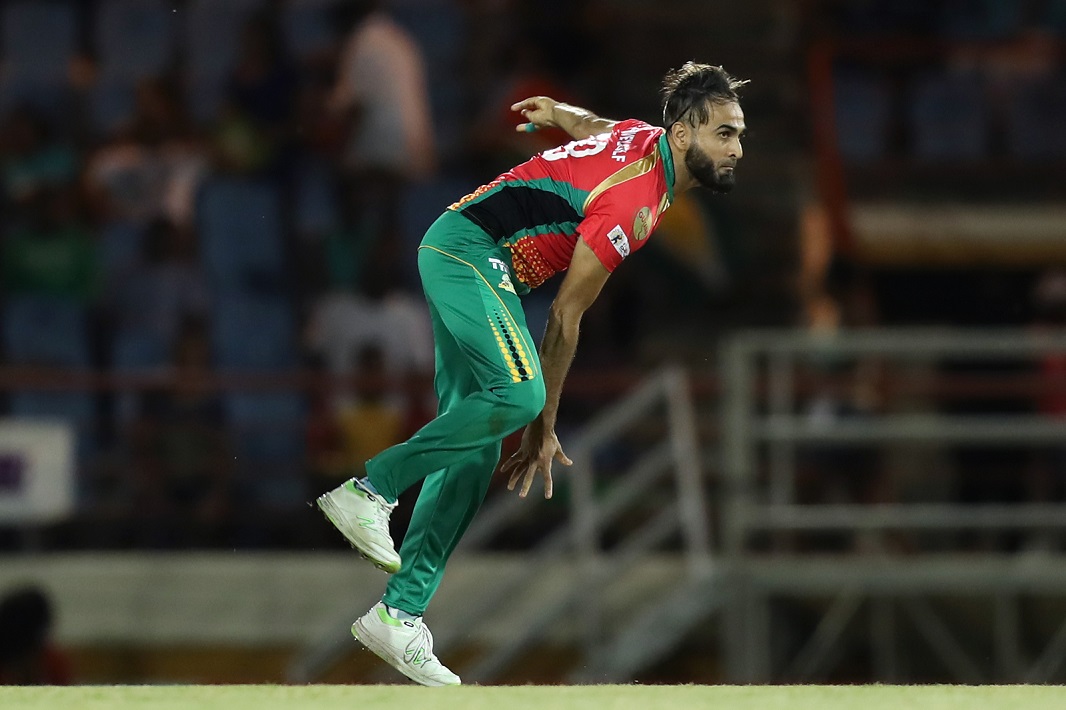 05 Nov

Tahir Climbs to World No.8

Imran Tahir has climbed to a career-best position of eighth in the T20 Player Index following a fine display during the Caribbean Premier League.

The evergreen 40-year-old helped guide the Guyana Amazon Warriors to the CPL final after returning the best economy rate of the competition (5.63) along with 16 wickets.

Tahir struck in all-but-one of his nine outings during the competition and is now the second-highest outright bowler in the standings, behind Afghanistan captain Rashid Khan.

He will now have the opportunity to further improve in the upcoming Mazansi Super League – his latest outing in the T20 format.

Following solid outings during the CPL, Andre Russell clings on to his place at the top of the standings after scoring his 99 runs at a strike-rate of 180, ahead of Australia's Glenn Maxwell.

Indeed, there are few significant changes in the higher echelons of the rankings but many players have benefited from stellar showings during the recent T20 World Cup qualifier in the United Arab Emirates.

Ireland's Paul Stirling, the highest run-scorer in the competition thanks to hitting 41 boundaries, is up to 45th after cracking 291 runs to help his country qualify for the showcase tournament in Australia in 2020.

The 29-year-old also scored the highest percentage of his team's runs of 27.5 per cent, ahead of Canada's Ntish Kumar.

Few could rival Namibia's JJ Smit for explosiveness with the bat as his 14 sixes, which helped him to the best strike-rate across the tournament (168.1), propelled him up to 314th.

Bilal Khan of Oman finished with 18 wickets, the most of any bowler, to rise to 407th from a remarkable 1250th, while Papua New Guinea's Assad Vala proved effective in both disciplines with 197 runs and an economy rate of 4.59, the best of any player to bowl 10 overs or more, to go to 379th.

Mark Adair was another star with the ball, going the most deliveries without conceding a six (188) and finishing with the best economy rate in the powerplay overs (3.50), of any bowler to deliver five overs or more, to moved to 287th.

As many as 41 different nations are now represented in the T20 Player Index, with 14 new countries included in the latest recalculation.

Thanks to their involvement in the T20 World Cup qualifier, Canada, Jersey, Kenya, Singapore all have at least one representative in the list.

Germany, Romania, Vanuatu, Austria, Italy, Guernsey, Finland, Denmark, Czech Republic, Malaysia are the other nations now included in the most inclusive T20 ranking system around.

To see the men's Index rankings please click here.